Hey guys, Spyro here. Let's take a closer look at Emhyr Midrange. You could say it's an anti-meta deck. In the current meta, many players play either greedy tall decks or engine-based decks. One of the great things about this Emhyr is that he has some very favoured matchups. This makes him powerful on the ladder, as well as in tournaments with a specific strategy.
---
Mulligan order:
2nd Impera Brigade
Roach
Low tempo cards such as Infiltrator on Blue coin
Alba Pikeman vs removal heavy leaders
Matchup summary:
Svalblod/Arnjolf - favoured
Big Monsters - highly favoured
Any NR deck - highly favoured
Other Midrange decks - unfavoured
Arachas Queen - doable
Mirrors - generally 50/50
Strengths:
Good matchups against decks that rely on engines and/or tall units
Very flexible, can adapt to multiple strategies and any round length
Weaknesses:
You struggle against Midrange decks where your control tools don't find a lot of value
Reliant on winning Round 1 and having the last say against decks like Arachas Queen
Considerations:
Deithwen Arbalest
Lacerate
False Ciri
Shilard Fitz-Oesterlen
---
---
Svalblod/Arnjolf (favoured matchup)
Round 1 (going second)
When you win the coin, feel free to try and bleed Round 1. Your opponent will usually overcommit and then they will have fewer resources to bleed you with in Round 2. Don't commit too much yourself, but also try to play a gold card in Round 1 to get Roach into your graveyard for Assire. Slave Infantries Vreemde aren't crucial for Round 3. You can use them to force important resources out of your opponent.
Round 1 (going first)
This is tricky, as your opponent will likely go hard from the start. Depending on how the round goes, you may be forced to spend more resources than usual. Don't be afraid to use some golds such as Letho or Sweers if you need to, as they aren't the key cards for Round 3. If your opponent plays Priest and you have Peter, let it grow and use Peter to secure the round.
Round 2 (if you lose Round 1)
Your opponent will usually try to bleed you. You can try to punish them by staying ahead of their score. If they play Priests, let them grow and use your Peter or Leo when the time is right. This can grant you card advantage. Having the last say or card advantage is more important than trying to preserve your big cards. Without last say, you might not even be able to get value with Leo. With that said, feel free to use Emhyr to pick up Leo if you're absolutely sure that you will have last say.
Round 2 (if you win Round 1)
Dry pass. You can play Infiltrator, Deithwen Arbalest or Impera Brigades if you still have 8+ cards in hand for some reason.
Round 3
Depending on how Round 2 went, Round 3 will generally be short and you should have card advantage. If that's the case, you should just win at this point, as you have Leo to kill their finisher. However, smarter opponents can opt in for a longer Round 3 instead of overcommiting to the bleed. Let them develop their Svalblod Priests instead of trying to control them. You can always kill them with Leo, or reset them with Peter. Keep your locks for Olaf, Protectors and Fanatics. Use Emhyr to bounce Leo, Peter, Vivienne or even Vreemde, depending on what gets you the most value in the given circumstance.
---
Big Monsters (highly favoured matchup)
Round 1 (going second)
Similarly to the Svalblod/Arnjolf matchup, you should try to force out as many resources as possible without committing anything valuable, as you will almost always lose this round.
Round 1 (going first)
Your opponent will try to set up their Thrive engines. Try to kill them with your Bronze removal. If you can't control them, simply look for an early pass. If your opponent plays high tempo, you will need to keep up with them. You're happy with investing cards like Letho or Slave Infantries and Vreemde to get out of the round.
Round 2
Your opponent will certainly try to bleed you. When they play Wyverns or other Thrive engines, yoink them with Sweers. Don't be afraid to commit Leo or Vivenne if it means staying ahead in points. Use your leader if you need to and pick up Leo in Round 2 if you know you will have the card advantage.
Round 3
In most cases, this will be a shorter round and you should have the last say. You answer their finisher and win the game.
---
Northern Realms (highly favoured matchup)
Round 1
You shouldn't commit any removal in this round. Your control tools are the key to winning Round 3. Emhyr has enough removal to completely shutdown their strategy. The goal is to dump all of your bad cards, thin Roach and then get out.
Round 2
Your opponent will likely dry pass. If they decide to bleed you, try to keep your card by staying ahead in points. You can start using your removal in order to maintain card advatage if you have to.
Round 3
This is where you start going to town with your removal. Emhyr can bounce Sweers and yoink crucial engines such as Arbalests, Revenants etc. Against Henselt, save your Auckes/Serrit combo for when they use their leader. You can lock multiple engines with Auckes. If you suspect Draug, especially vs Foltest, be patient with Auckes/Serrit. Slave Infantry potentially denies Sabrina. Be careful with Leo, as he can often be bricked. You should try to get value with Leo/Peter whenever you can, for example in Round 1 on their Tactical Advantage target.
---
Midrange decks such as Eithné, Crach etc. (unfavoured)
Round 1
You need to win Round 1 in order to bleed them in Round 2. They don't play very tall and can beat you in a long Round 3. Try your best to win the round, or at least force out a significant amount of resources without losing the card advantage.
Round 2
Try to bleed your opponent. Feel free to play everything, but preserve cards like Assire for your short round win condition. Be careful, you can't afford to go a card down.
Round 3
In an ideal scenario, Round 3 should be shorter. You're unfavoured in a longer Round 3, so you should avoid it if possible.
---
Arachas Queen (doable)
Round 1
Depending on if its the artifact or full consume variant of Queen, you have to play accordingly. Against the artifact version (Summoning Circle, Frightner or even Yennefer of Vengerberg) you should try to win Round 1 and bleed them in Round 2. Generally, you would like to win Round 1 regardless, as having last say and being able to answer Glustyworp is very crucial.
Round 2
If you're facing the artifact version and you won Round 1, bleed them and force one of their Artifacts before taking a pass. You can dry pass Round 2 vs the consume version.
Round 3
Peter and Leo combined with Emhyr are your win conditions. You will be fine if you can deal with Kayran and Glustyworp. Keep your locks for Dettlaff: Higher Vampire > Slyzard > Barbegazi. Sweers can be useful, especially if he yoinks Harpy Egg.
---
Mirror matches (can go either way)
Round 1
Resource management and last say are the key to victory here. Whoever has the superior hand quality in Round 3 will win. You shouldn't overcommit, but if your opponent plays slowly, go for the win. Stealing/banishing Roach is pretty important.
Round 2
Dry pass. You can play Infiltrator, Deithwen Arbalest or Impera Brigades if you still have 8+ cards in hand for some reason.
Round 3
Play around tall removal while maximizing the value from your cards. You can deny Vivienne targets from your opponent.
---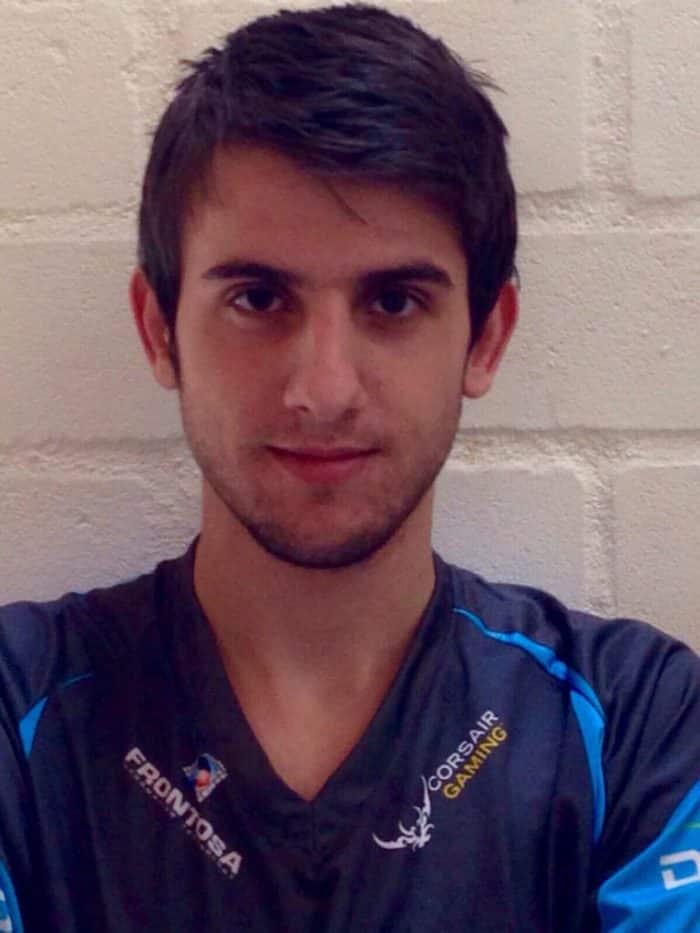 About Spyro
Spyro is a 24-year-old South African who started to play Gwent at the beginning of Closed Beta. Since then he quickly grew as a player and eventually found his place within the Top 100 of the Ranked Ladder. He recently began streaming and creating youtube content. Spyro is constantly looking for new ways to improve as a player. He's trying to reach the very top of the Pro Ladder.